Suzanne Case, Founder
Suzanne has been working with horses and people for over 30 years as a dressage trainer, certified instructor, and caregiver of rescue horses. Her deep belief in the unique connection and understanding between horses and people has led her to pursue her riding and teaching career through a yogic path. What is most precious to Suzanne is the emotional connection we all feel with horses, yet can't always express with words. It is this connection that has inspired her to want to help riders on their individual paths to develop a fluid, heart-centered relationship with their horses. Together and joyfully, with her friend Jill, they have developed a riding and teaching philosophy that fulfills this inspiration, and combines their love of horses, people and yoga, called Vinyasa Dressage.
Suzanne currently works as a Vinyasa Dressage instructor at Clearwind Farm and an equine specialist on an equine assisted psychotherapeutic team at the North Carolina Therapeutic Riding Center(NCTRC). Suzanne is a certified riding instructor through the British Horse Society (BHSAI) and a certified yoga instructor through Carrboro Yoga Company. She holds a BA in Psychology and is currently pursuing her MA in Psychological Clinical Counseling. Suzanne lives on a farm in Chapel Hill with her husband, kids, horses, dogs and cats.
Jill Taylor, Founder
Jill has been riding and working with horses for over 30 years, with a primary focus on classical dressage. Her foundation in yoga practice continues to deepen her understanding of flow- with horses and life. Jill's riding and teaching philosophies are internally centered, with a heartfelt focus on the well-being of the horse and a joyful partnership between horse and rider. Her background, along with her yoga training, is her framework for coaching students to develop breath/mind/body awareness for connection and fluidity in their riding and groundwork.
Her life's work has always revolved around health and wellness; her experience also includes over 20 years of building and leading successful sales teams in the natural products industry.
In 2015 Jill and Suzanne combined their years of experience and created Vinyasa Dressage. This practice is a culmination of a love of horses, dressage and yoga.
Jill is co-founder of Vinyasa Dressage and a Certified Yoga Teacher. She is also the Strategic Business Director of a whole food supplement company. She lives on a small farm outside of Chapel Hill with a menagerie of horses, dogs, cats, kids and a husband.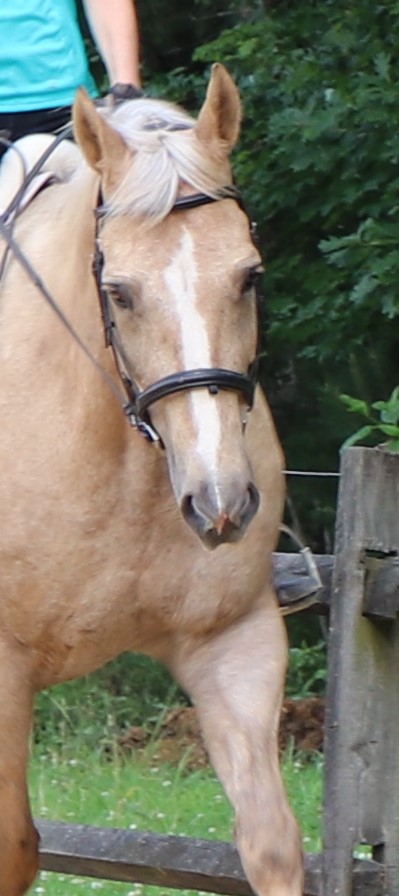 Zeus, Team Member
Zeus is a 15 year old draft cross that was saved as a baby from a PMU farm. He is an all around fabulous guy who has spent his life learning various forms of riding and groundwork, and is just recently learning how elegant and powerful he can be with his rapidly advancing knowledge of dressage. He is solid, dependable and super smart.
He is currently Jill's main squeeze and is also available for a limited number of lessons.